Advertise with SOCAL Golfer
SOCAL Golfer is the fastest growing community of active golfers in the Southern California region.  We've got the reach.  You've got the promotion. With placement in our weekly newsletter or by creating a targeted email campaign you will be able to get in front of an engaged audience interested in training, travel, fashion, equipment, and so much more!
SOCAL Golfer's digital communications inform and entertain our 90,000+ loyal, affluent members and offer valuable details about programs and an expanding list of quality member services. SOCAL Golfer offers numerous opportunities to align your brand with the most influential and affluent golfers in Southern California.
SOCAL Golfer members are the most avid golfers in Southern California, both in frequency of play and attitudes towards the game. They read the SOCAL Golfer Communications and are a part of an active online community. They are seen by their peers as golf experts, and consider golf not just a sport, but a lifestyle.
HERE'S HOW YOU CAN COMMUNICATE WITH OUR 90,000+ GOLFERS
DEDICATED EMAIL BLAST OPTIONS
WEEKLY NEWSLETTER PLACEMENT
BLOG / ARTICLE / REVIEW OPTIONS
SPONSORSHIP OPTIONS
REVENUE SHARE OPTIONS
SOCIAL MEDIA OPTIONS
Contact us for more information:
HOW WE HELP DRIVE SALES
We deliver your product or service directly to our 90,000+ user inboxes
We promote your product or service to our Social Media audience
Ad Banner placement on our website (150,000+ Impressions/month)
Get detailed activity reports and see traffic on your Google Analytics
Our average email open rate is 19.3% – Highest in the industry!
Dedicated Email Sample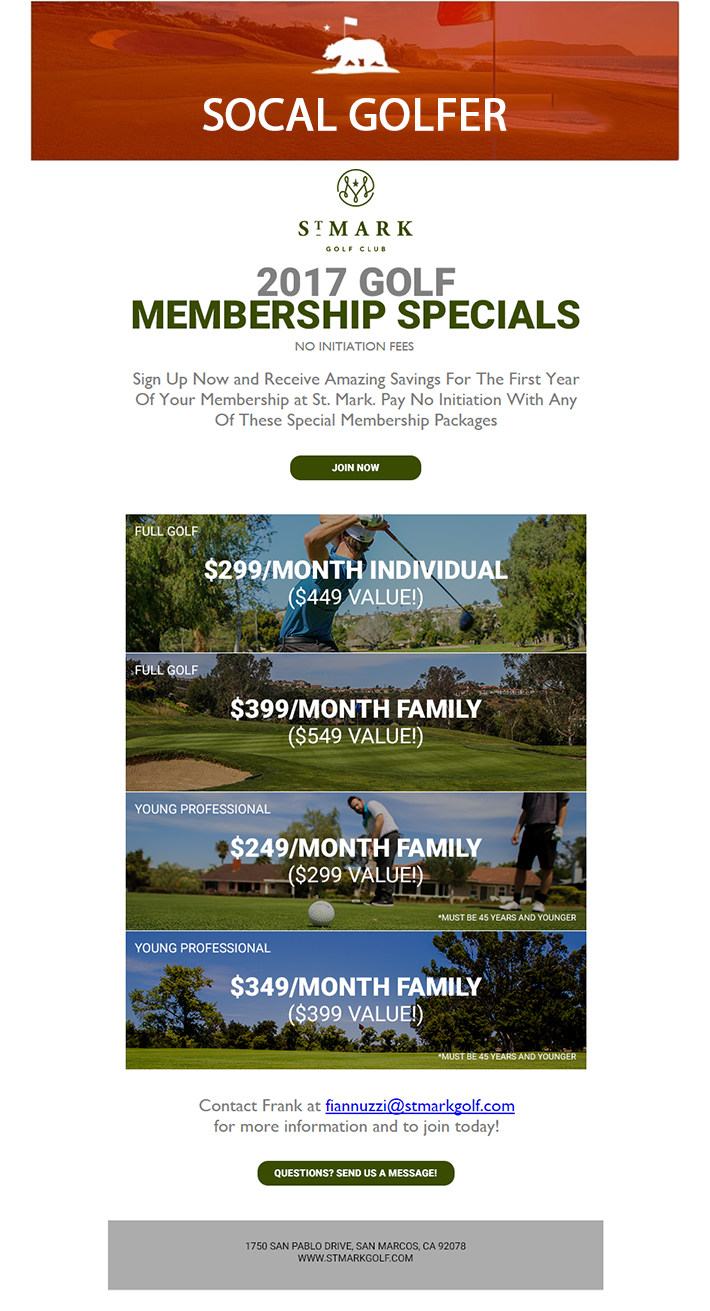 Dedicated Email Sample #2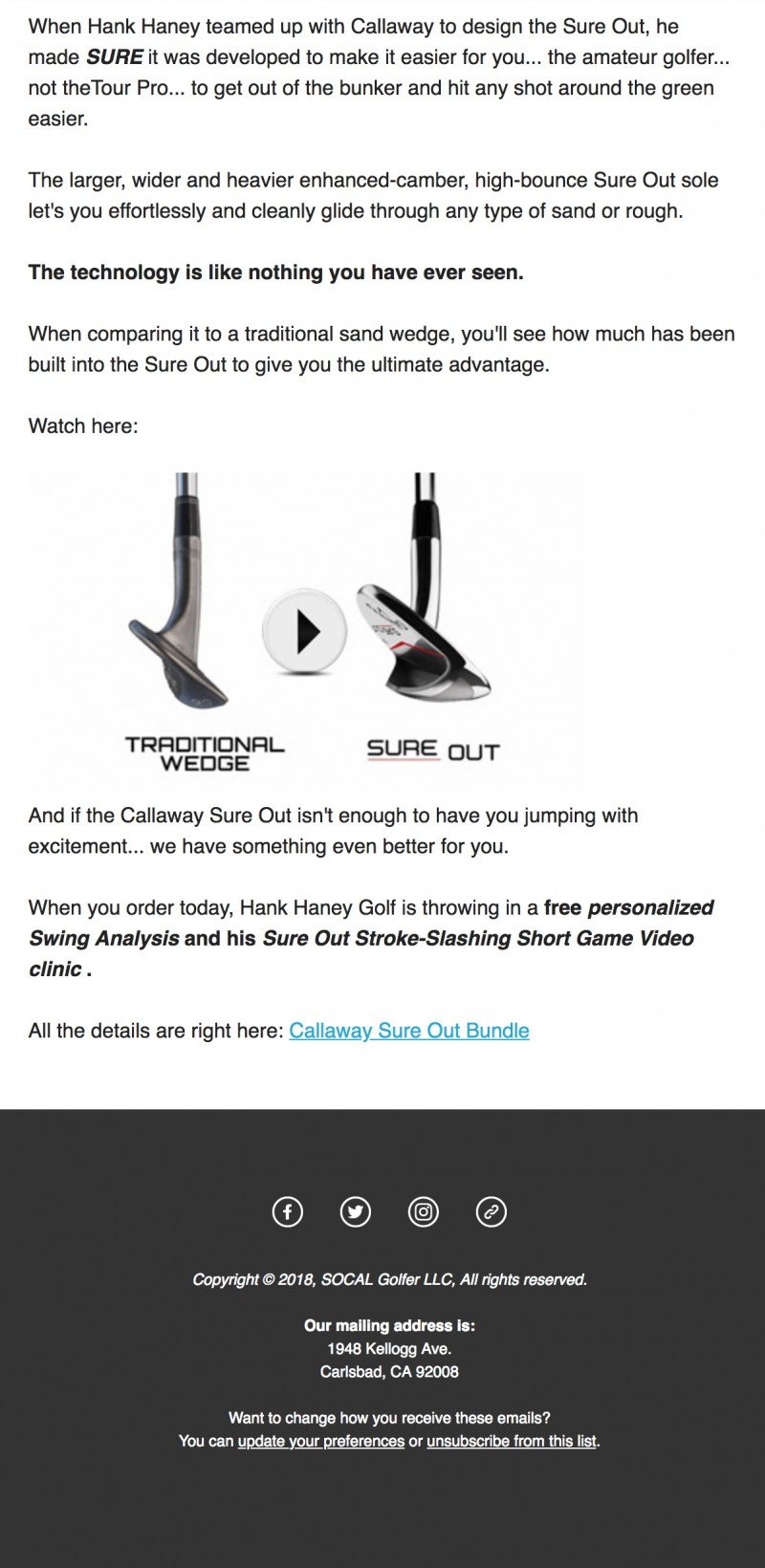 Newsletter Email Sample